Are you a super-spotter?
Elisabeth Bik identified five duplicated areas in these cell microscopy images from separate experiments in two figures in a paper. We have simplified the labels.
See if you can spot the duplicates below. Think you've found them? Use the slider beneath to reveal the answers.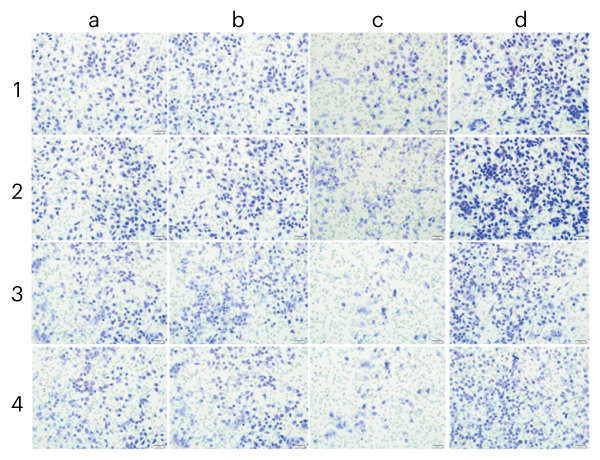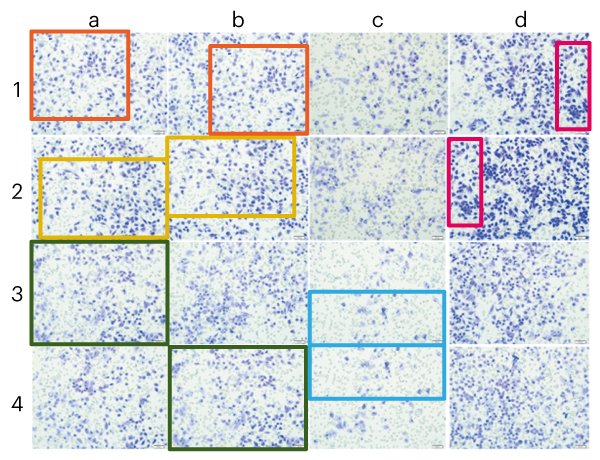 Source: S. Geng et al. PLoS ONE 9, e91566 (2014); retraction 14, e0214018 (2019).