Super-spotter test: duplications all over
Elisabeth Bik identified numerous duplicated areas in these images representing stained cells in a paper. We have simplified the labels and picked out eight duplications – how many can you spot?
Use the slider beneath to reveal the answers.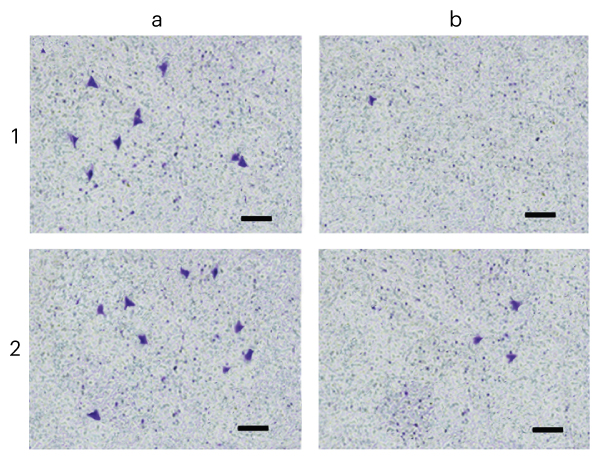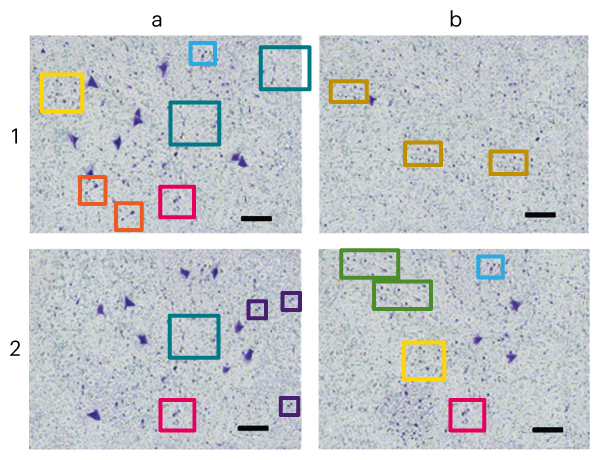 Source: A. Kawiak et al. PLoS ONE 11, e0164064 (2016); retraction 14, e0207273 (2019).